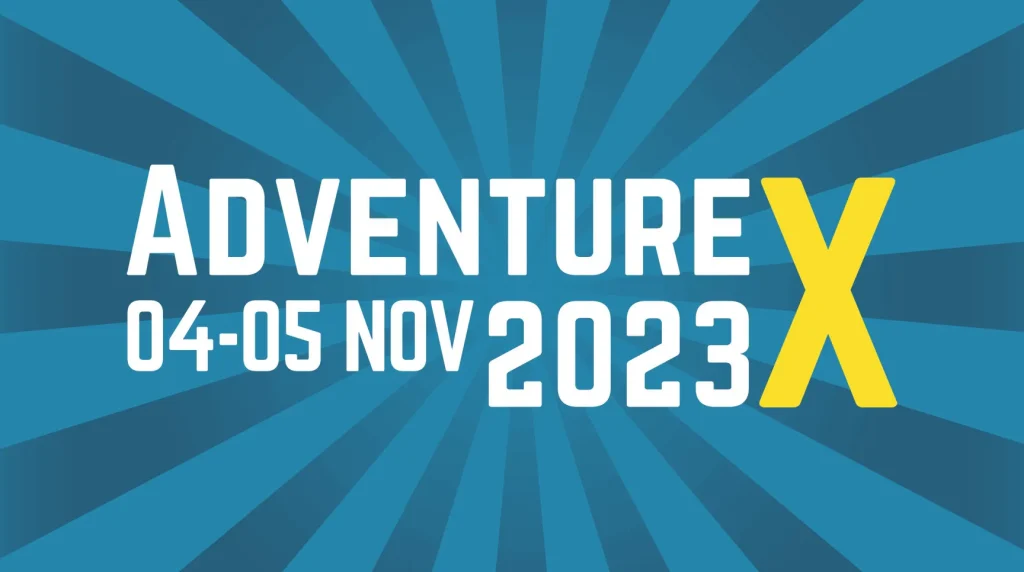 Prospection isn't always the most gratifying part of my job as an independent translator. But sometimes, it can be incredibly exciting. It was the case when I visited a narrative game conference which took place in London on November 4-5: AdventureX.
AdventureX is an event organized by passionate people, for passionate people. Since 2011, they have gathered each year the big names in game narrative, for talks on a variety of topics. For instance, those I attended this year were about, amongst other things, the use of history as a source of inspiration (Sagar Beroshi), the representation of medical conditions in video games (Marina Sciberras), or "making games for real", that is how to infuse games with reality without doing so artificially (Chella Ramanan). I went out of every talk with way too many notes, and a new perspective on things.
But AdventureX isn't simply a conference: it's also an exhibition with many games on display. I made great discoveries over there, like Underground Blossom (from Rusty Lake studio), which I had a hard time letting go of, or Windrush Tales. This game tries to tell a personal history of the Windrush generation, these African-Caribbeans who arrived in Britain after the war to help rebuild a country which didn't welcome them as they deserved. Unlike what happens at bigger events, I didn't only try these games and listen to a marketing spiel: I was able to talk at length with the writers and developers. Although they were all quite tired (some having come from quite far), they were all very interested in my questions, and very interesting themselves.
And since we were in England, this already packed days ended, of course, at the pub. There, we were able to continue conversations we had started earlier. When you're so busy talking that you forget about handing out business cards (I'm very good at networking, obviously), it's a rather good sign.
Long story short, my first time at AdventureX was a resounding success: insightful talks, attendants who were both engaging and welcoming, and many games which I know eagerly await the release. All of it presented by the debonair Alasdair Beckett-King, whose Youtube channel I invite you to check out if you want a laugh. Besides, all the talks from the previous years are available on AdventureX's own channel. Those from this year should be uploaded before long. Something to watch while we wait for AdventureX 2024, which I will definitely attend. Can't wait!